Your product is much more
than a label
Qualitychain unlocks the hidden potential of your product, made out of people, values and know-how, and helps you tell its story to the consumer, from the shelf to the table.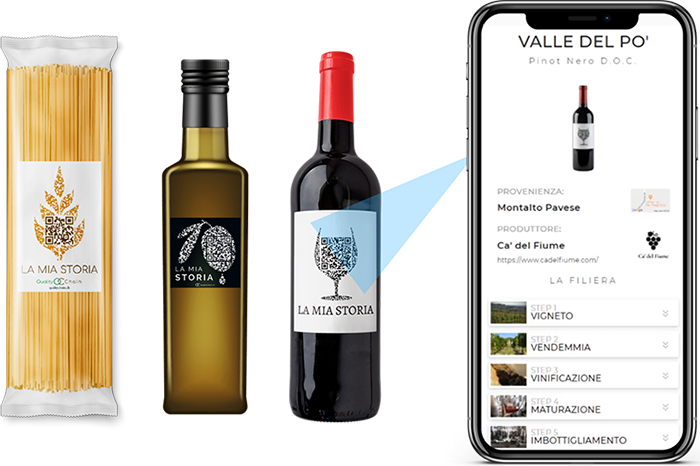 Request a Free Demo
Contact us to receive a tour of QualityChain's features, and find out how it can help you promote your product.
How it Works
The supply chain traceability solution that combines flexibility and ease of use!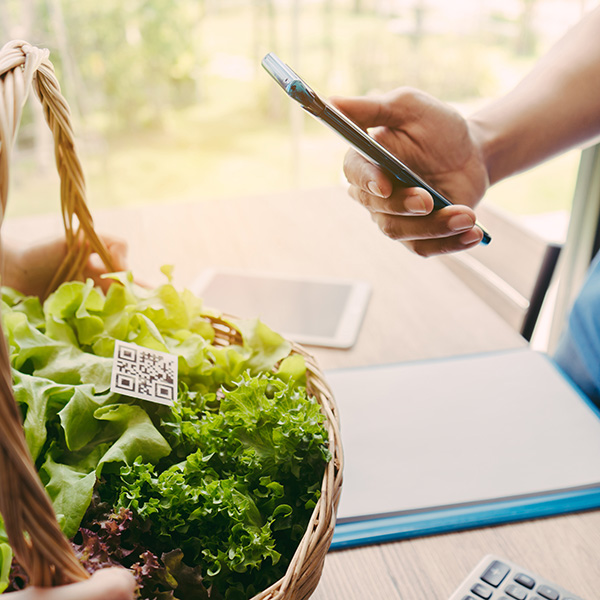 Ideal for

Cheesemakers

Charcuteries

Wineries

Dairy Farmers

Agricultural
Enterprises
Dairy Products
Wines
Craft Beer and Spirits
Meat
Textile products
Fairtrade products
Honey
Olive Oil
Craft
Fruits and Vegetables
Gluten-free Products
Bread, pasta and sweets
Characteristics
Discover the technologies that make QualityChain possible.
Getting started with QualityChain is a matter of minutes! No complicated installation of software or apps: thanks to its web-based architecture, all you need is a computer or smartphone connected to the internet, and you can immediately start tracking your products. The clean and intuitive interface will guide you through the registration process, which adapts to any type of product, from food to textiles to handicraft products, and does not require any technical skills from you or from the employees who will take care of the traceability.
But what is the Blockchain? It's a groundbreaking technology that allows you to save information on a shared register: the data, instead of being stored on a single computer, is distributed on tens of thousands of computers around the world, making it immutable and immune to any attempt at counterfeiting. Thanks to this feature, the Blockchain is perfect for recording information on the history of food products, since it allows companies to communicate in an absolutely transparent way with their consumers, by enabling them to find out, with just a few clicks, everything they want to know about the food they put on their plate, or the wine in their glass: what the ingredients are, where they come from, when they were made and from which company, whether any chemical agents were used in the processing, details on the territory in which they were produced... There is really no limit to the degree of transparency that companies can achieve thanks to this incredible technology, which is establishing itself worldwide as a synonym of quality and reliability.
What happens if someone steals your label? To protect your products from counterfeiting, Qualitychain uses its analytics and geolocation system to quickly identify the presence of counterfeit products abroad, promptly alerting you and the foreign customers who were victims of the fraud, and allows you to contact them and redirect them to your site, where they will be able to purchase the authentic product and provide you with further information on the counterfeit product, paving the way for any legal action against the counterfeiter.
The right price,
with no hidden costs.
Trace 1 product
30 monthly records
Standard Analytics
1 account
Basic Anti-Counterfeit System
-
-
-
Trace up to 10 products
300 monthly records
Advanced Analytics
Up to 10 accounts
Basic Anti-Counterfeit System
Basic Role Management
-
-
Trace unlimited products
10k monthly records
Advanced Analytics
Unlimited accounts
Advanced Anti-Counterfeit System
Advanced Role Management
Restful API
Dedicated Blockchain Node
Want to know more?
Contact Us